Create forms
Forms, checklists, instructions, signature fields and much more – created quickly and easily with our form manager.
Digitise your workflows with the Form Manager
Created and ready to use in just a few minutes – watch the video now:
By loading the video, you accept YouTube's privacy policy.
>> Learn more

One tool – infinite possibilities
Create your own fillable forms for your employee app in seconds:
Combine as many different types of field types as you like to create checklists, forms and much more. Including digital signature and secure transmission of photos and documents.
Documenting and logging
With the flexible Staffice form editor, you are on the safe side: Create forms with which you can securely log activities or states and document them with a time stamp and sender.
Personnel / HR
A real benefit for your HR: With Staffice you create all relevant forms and questionnaires and publish them in the app for everyone, specific groups or individuals.
Impart knowledge
Whether in the office or in the field, you can inform all employees about guidelines relevant to their area and communicate important knowledge in an uncomplicated way. With confirmations and digital signatures, your company and your employees are always on the safe side.
Completely variable: The right form for every application
Your use cases were not listed here? That's just because there are infinite possibilities. Almost every application can be covered with the Staffice Form Manager.
Why not give it a try right now!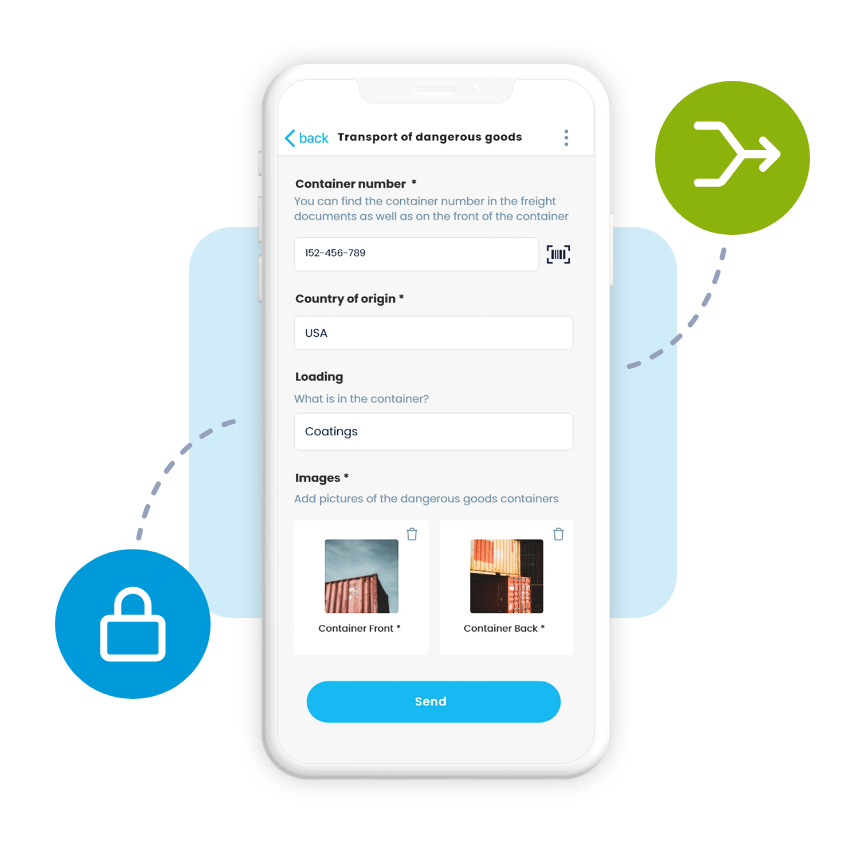 Convenient further processing of the form data
Flexible, secure data transmission
Your form data can be sent via SFTP upload or e-mail – freely selectable for each form and purpose.
Secure encryption
Encryption by private/public key is possible and can also be freely selected for each form. Decryption is done locally on your computer with our Staffice Decryptor Tool (or another decryption tool of your choice) – your data is absolutely safe.
Connection to your systems
The data shall be transmitted in a machine-readable format. A connection to existing tools is usually possible without any problems (e.g. HR systems, IT systems, shops, etc.).
Revolutionise your workflows with Staffice