Get started with Staffice
How to counter the shortage of skilled workers and attract talent to your company
Inspire your employees and turn them into ambassadors for your company.
Happy employees are the best advertisement for your company. With Staffice, you not only increase the well-being of your workforce, but also the attractiveness of your company as an employer.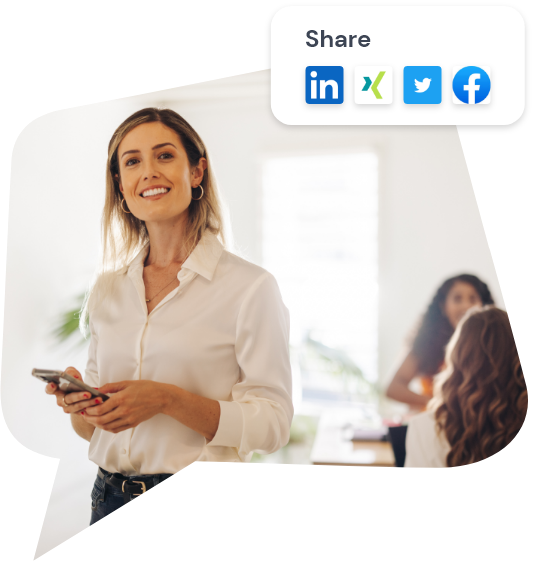 Attract skilled workers & reduce fluctuation
Successful referral management: Generate more reach and relevance for your job offers when your employees share them on social media.
Score points with applicants through a strong corporate culture and good ratings in the popular portals
Accompany your employees through their working day with Staffice and make your company a place where everyone feels good.
Onboarding made easy
Accompany your new employees during their induction period and give them everything they need for a successful start.
Immediately integrate new staff members into the communication with Staffice. This way they make contacts quickly and get on well straight away.
Use surveys to find out how your employees are doing and what they want.
All onboarding processes are set up and ready to go in minutes.
Win new employees for your company with Staffice.